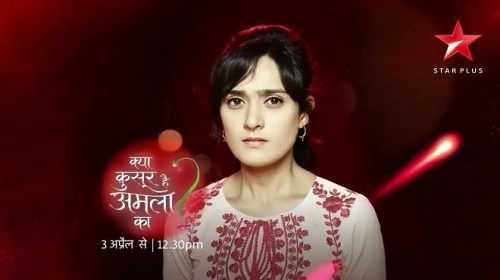 Another Star Plus duo rumoured to be at LOGGERHEADS!
"I don't know where all of this is coming from," says Pankhuri.
\
When actors work together as a team, misunderstandings and miscommunications are bound to happen. And, more often than not, rumours about how two co-actors don't get along well surface.
While it was only sometime back that rumours about Barun Sobti and Ritu Shivpuri from 'Iss Pyaar Ko Kya Naam Doon?' not getting along, made a buzz, this time around, it is 'Kya Qusoor Hai Amla Ka' actors, Pankhury Awasthy and Rajveer Singh who are heard to be at loggerheads.
According to the news, the two don't get along well and share cold vibes. However, we got in touch with Pankhuri Awasthy who said "I don't know where all of this is coming from because there is nothing like that. We both get along perfectly well and our relation is all good. Whenever either of us have any issues, we go talk things out with each other and that's about it. So yes, all of this is untrue because we as co-stars, bond very well."
"In fact, we haven't even shot together since two three days," she added