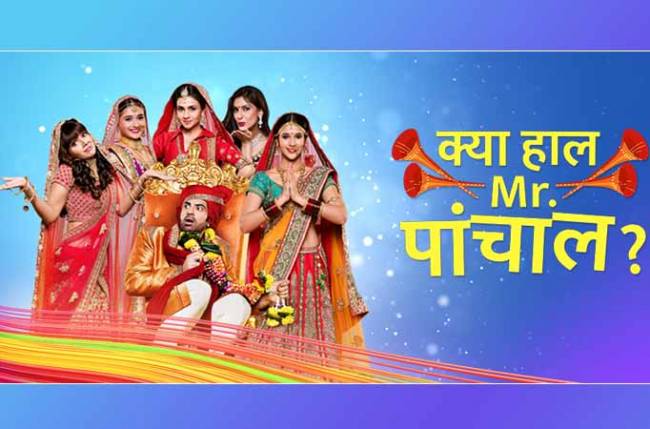 Bahus try to impress Kunti in Kya Haal Mr. Paanchal

Mumbai: Star Bharat's show 'Kya Haal, Mr. Paanchal' is up for a high end comedy drama. The Bahus are now competing against each other only to impress, Kunti.
In the upcoming episode, Kanhaiya (Maninder Singh) talks to Lord Shiv about his mother Kunti's greedy nature and solution to her greediness. Lord Shiv (Kushaal Punjabi) assures Kanhaiya that he will fulfil only one wish. However, all the five Bahu's overhear the conversation and misinterpret that Kunti needs to choose only one Bahu amongst the five.
Without thinking twice all the Bahus decide to compete against each other and impress Kunti individually so, that Kunti can choose one of them. While competing, all the bahus try various method to impress Kunti. Will this misunderstanding break the unity among the bahus?
Talking about the track, Aastha who plays the role Prarthana said, "This Mahashivratri, Shivji decides to fulfill one wish of Maiyaa but the Bahus assumes that Maiyaa will have to choose one Bahu for the wish. Bahus get scared and decide to impress Kunti, individually so that she chooses one of them. While competing, the bahus go against each other, which leads to a hilarious situation. The audience are up for a laughter ride."