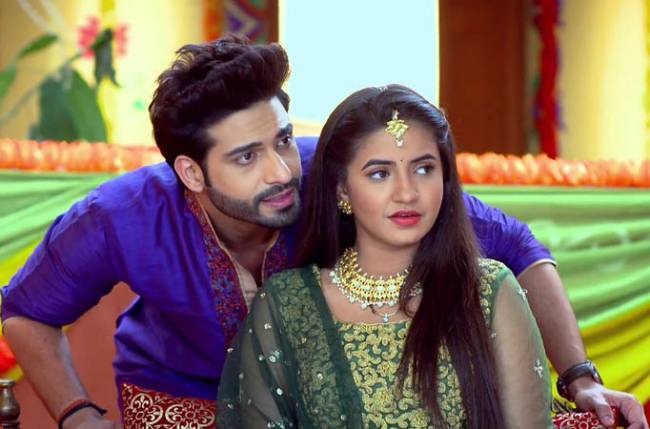 Chakor and Suraj team up to take revenge from Imli in Udann

Mumbai: The countdown is about to begin for Imli (Vidhi Pandya) and Ranvijay (Vikas Bhalla) in Colors' popular show Udann (Guruodev Bhalla and Dhaval Gada).
In the current episodes of the series, we have seen how Suraj (Vijayendra Kumeria) is forced to kill Chakor (Meera Deosthale). In the coming episodes, Suraj will be shown pushing Chakor off from a cliff but after a series of events, he will regain his memory and save her.
Now we hear that in the forthcoming episodes, Suraj and Chakor will join hands to take revenge from Imli and Ranvijay. Wondering what their next plan is going to be? Read on –
Our source informs us that Suraj and Chakor will plan to hide the truth from Imli and Ranvijay that Suraj has regained his memory. Suraj will be back to Imli and continue working as her slave after having a happy reunion with Chakor.
What do you think about Udann & Meera Deosthale?
Woah! That would be quite exciting for the audience to watch how Suraj and Chakor take revenge for the evils as a team.
tellycolors tried but could not connect with the actors for comment.
Are you guys excited to watch Suraj and Chakor's new journey? Do comment below.
Stay tuned to tellycolors for more updates on your favorite shows.