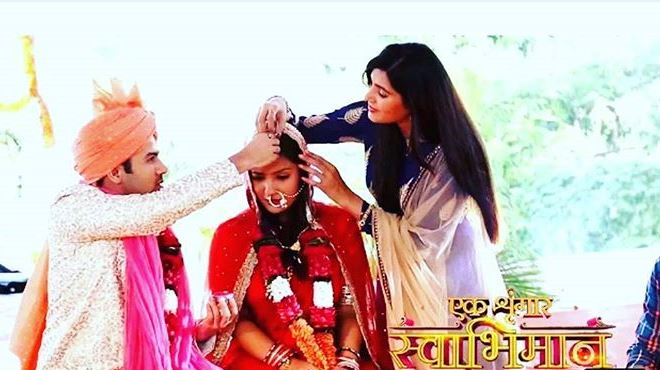 Khyati and Vishal to ELOPE and get married in 'Ek Shringaar – Swabhimaan'!
And Nandkishore will be super upset about it, obviously!
Colors' Ek Shringaar -Swabhimaan has finally moved to one of the show's long-awaited tracks – Khyati (Aashika Bhatia) and Vishal's (Karan Singhmar) marriage.
As we had earlier reported, Khyati and Vishal develop very strong feelings when the latter treats and successfully cures Khyati's brother Karan (Samridh Bawa) of his hand allergy. And in due course, they fall in love.
With Nandkishore now looking to fix Khyati's alliance, he starts searching for apt grooms. But when Naina (Ankita Sharmaa) and Khyati tell Nandkishore about Vishal, he calls Vishal and Sharda (Prachi Shah) home and insults them.
And it is Meghna (Sangeita Chauhaan) and Naina who come to the rescue. Meghna, Kunal (Sahil Uppal), Naina and Karan plot to get Khyati and Vishal married in the temple. While Naina distracts Nandkishore, Karan gets Khyati out of the house. In the meanwhile, Kunal and Meghna make marriage arrangements at the temple.
Both couples also get Nirmala and Sharda to the temple to bless Vishal and Khyati.
Well, Nandkishore's fury will definitely know no bounds after discovering Vishal and Khyati's marriage.