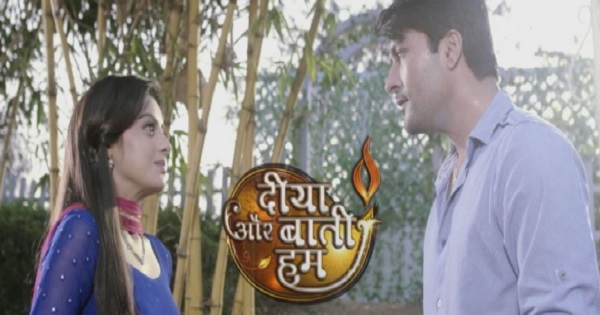 Look who is back in the Rathi house on 'Diya Aur Baati Hum'!
Get ready for some new drama on star Plus' beloved show.
As per the current track, Diya Aur Baati hum is showcasing major twist and turns in its storyline. While we have seen Suraj (Anas Rashid) beingParalyzed and Sandhya (Deepika Singh) taking a BIG step by resigning from her duty and undertaking the responsibility of Rathi Mishthan bhandaar, for which Bhabho (Neelu Vaghela) is also seen supporting her, a new turn of events will add more drama to the ongoing track.
The upcoming episodes will see Suraj helping Sandhya in preparing sweets. He will turn teacher to her and just like a sincere student, Sandhya will be seen learning to cook from her hubby Suraj.
Amid all this, the viewers will get to see Chavvi turning positive and realizing her mistake. After watching the entire family coming together for restoring the prestige of Rathi Mishthan Bhandaar, Chhavi will feel extremely shallow and guilty.
Being unable to face the family, Chhavi will attempt to hang herself! But Sandhya as always proves to be the Hero of the show and saves her. Not only will Sandhya rescue her on time but will also convince the entire family to forgive her for all her wrong deeds and accept her back in the family.