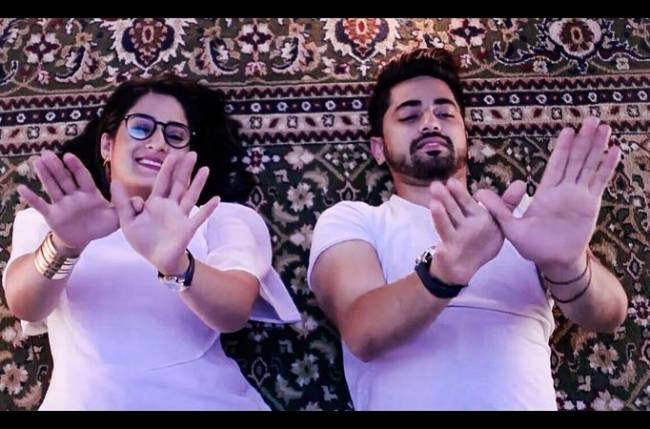 Neil and Avni to finally reunite in Naamkarann

Mumbai: Star Plus' popular daily Naamkarann has recently taken a leap of 10 years. In these 10 years, Avni (Aditi Rathore) had been hiding her identity from the world and especially from Neil (Zain Imam). Post the leap, the makers made sure to keep the excitement level up by narrating the cat and mouse chase drama between the leads.
Now, finally, with Neil and Avni coming face to face, the chase will come to an end.
The viewers already know that Sayesha had been kidnapped. To find the culprit and set Sayesha free, both Neil and Avni will eventually collide in a room.
The room will be completely dark and thus both won't be able to recognize each other. Thinking that the other person standing in the dark is the kidnapper, Neil and Avni will start fighting. Avni will start kicking him while Neil upon realising that the other person is a girl won't raise his hands.
After getting hit by Avni again and again, Neil will raise his hands at one point. He will combat her and pin her down. He will take out a torch and flash it on her face. Finally, he will get to see Avni's face after 10 long years.
However, he won't get emotional. Instead, he will be shocked. His reaction will be something totally unexpected. He will start shouting at her and ask who she is.
What will happen next, how Avni will react to this is something the viewers will get to know in the upcoming episode. Till then stay tuned to tellycolors for more interesting spoilers.