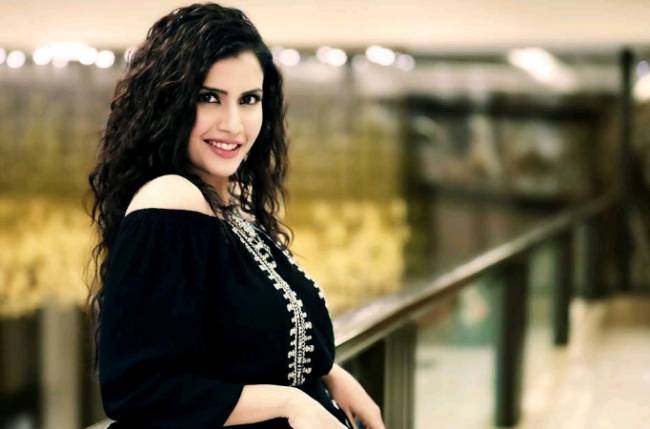 It is not easy for me to shoot intimate scenes, says Smiriti Kalra

TV actress, Smiriti Kalra has been garnering accolades for her portrayal of Ahana in Star Plus' nightly Dil Sambhal Jaa Zara (Vikram Bhatt). The finite drama which is an official adaption of a Turkish series is slowly and steadily gaining a fanbase. The daily series is a mature love story and calls for an applaud as it is beautiful executed by the makers.
Recently, there was an intimate scene shot between Smiriti and Sanjay, which was very elegantly telecast. While there have many consummation scenes that have aired on Indian TV, this sequence was one of a kind due to the age gap between the two actors.
In an EXCLUSIVE conversation with tellycolors, Smiriti spoke briefly on shooting intimate scenes. Smiriti stated, "I'm a shy person in real life and I am not comfortable shooting for intimate scenes. It's my director and co-actor who made me feel comfortable in this situation."
She further added, "Honestly speaking, I start laughing while shooting for intimate scenes. Sanjay, on the other hand, understands me well. We have to build a rapport correctly, so it is now easy. I am not uncomfortable."
Talking about bold sequences, Smiriti had an interesting insight to share.
"It is not easy to be an actress. You need to earn that respect through your hard work. There are millions of people who are better than me but hard work and persistence is what keeps you ahead. Plus inhibitions are there in every field, every sphere of life so you need to overcome your inhibitions."
That's well said by the 30-year-old actress who made her debut with Zee TV's 12/24 Karol Bagh (Sunshine Productions).