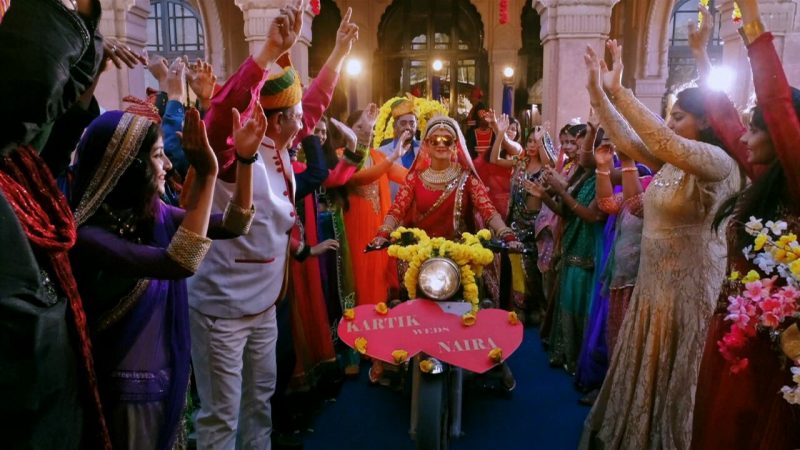 Producer Rajan Shahi thanks the fans of India Forums for 'KAIRA'!
He feels that the 'KaIra Vivah' has been magical.
If the laurels that Star Plus' Yeh Rishta Kya Kehlata Hai has already gathered weren't enough, the show added another one recently, for having shot one of the most extravagant wedding sequences on television.
We got talking to Producer Rajan Shahi about shooting the much hyped 'KaIra' (Kartik and Naira) wedding.
Rajan, this was one of the most extravagant wedding sequences on Indian Television…
First of all, there is an episode where the Maheshwaris' and Singhanias' welcome the Goenkas' and its grand with baratis'. I think it's the finest example of the most beautiful thing on Indian Television and the unique part was how Naira enters the wedding on a bike because of a challenge thrown to her by Kartik. I think there was spunk and we established a huge connect with the audience as it broke all the expected twists and turns in the show.
What special importance does this story line hold for you?
This episode was special to me because of the way the groom's family and bride's family came together. The soul of 'Yeh Rishta Kya Kehlata Hai' is positivity, togetherness and the best tadka on that is the magic of 'KaIra' together.
'KaIra' has become a brand. The couple has become the flavour of the season. Your viewpoint.
I need to thank the fans of India-Forums because the term 'KaIra' was coined by them in 'Yeh Rishta Kya Kehlata Hai'. We realised that this was the most brilliant title, ever coined for a couple. I think that it is the first time in history that the entire promotion of the show was done around the brand name of a couple given by the fans
Go on…
'KaIra' will always be the USP of the show as it is a name given by the fans and promoted by the channel.
Well said Rajan!