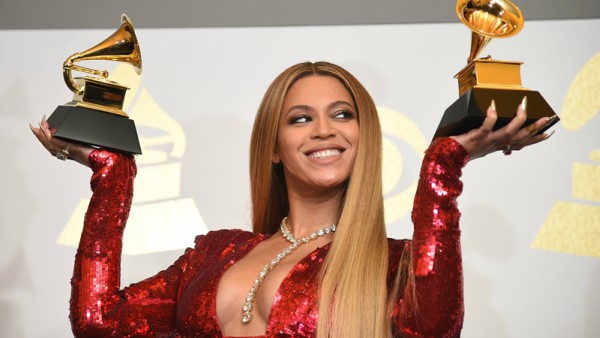 #Stylebuzz: The Grammy's Boldest Fashion moments…
A ranking of the most daring red carpet style!!

The 59th Grammy Awards wrapped up in style. The night was filled with music, epic performances and of course some buzz-worthy red carpet looks. It was a star studded affair drizzled with bold fashion moments.
The red carpet featured some looks that border-lined on outrageous to unexpected. Here's a definitive ranking of what we think are the top 5 bold looks at the Awards.
#5 The Chainsmoker's
The Chainsmokers, who took home their very first Grammy Award, looked dapper in these unconventional suits. Their suits were anything but classic. With the patterns on the shirt and the unexpected jacket accents, they make a solid #5 on the list.
#4 Adele
Adele walked in and claimed so many Grammy's, it looked like she owned the event. We couldn't peel our eyes off her bold green gown. The front of the gown had geometric patterns that was quite an eye catcher.
#3 Jennifer Lopez
The actress/musician took the thigh-high slit trend to a whole new level. With a daring front cutout, a rather large neckline detail and long sleek hair, she was bold enough to make it to the #3 spot.
#2 Demi Lovato
Demi Lovato walked the red carpet with so much bling on her, it was hard to look away. It was a daring peek-a-boo gown and a major head-turner at the Grammy's. While we aren't such fans of the ensemble, kudos to the diva for pulling it off!
#1 Beyonce
It had to be Queen B! Beyonce bared her baby bump on stage at the Grammy's. She was donned in gold and some of the biggest, statement-making accessories. Her stage moment is definitely worthy of the #1 spot!