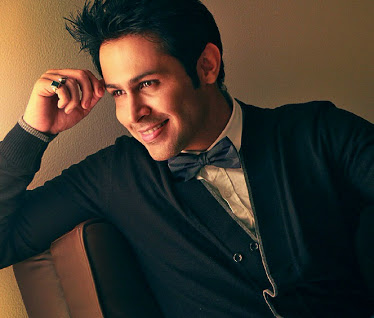 Sudeep Sahir QUITS Zee TV's Woh Apna Sa

MUMBAI: The lead actor of Zee TV show Woh Apna Sa, Sudeep Sahir has decided to throw in the towel.
Yes, in a shocking development, tellycolors has exclusively learned that Sudeep Sahir is quitting Woh Apna Sa (Rashmi Sharma Telefilms).
According to our sources, Sudeep is unwell and hence he has decided to leave the show. Sudeep will shoot his last this week.
So what happens to his character?
Well, what we have learned is that since the makers do not have an immediate replacement of the character of Arjun, he will be shown going out of town for some work.
While our sources maintain that the reason behind the decision is Sudeep being unwell, the primary reason is the creative dissatisfaction.
With Sudeep quitting the show, it will get difficult for the makers to sustain the drama. There is already strong buzz about the daily going shutting its shop.
We contacted Sudeep to know more about the reason behind his decision to quit. He said, "I've taken a break as I'm going through severe stomach infection. In fact, I have been shooting for the last 10 days with a fever of 101 degrees. I have been adviced rest and the production house is cooperative and understanding enough to permit me the same."
tellycolors will keep our readers updated with further developments.