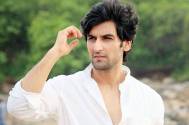 Arun 'Pandu' Rana joins the cast of Balaji Telefilms' &TV show
Handsome lad Arun Rana, who essayed the role of Pandu so magnificently in Star Plus' Mahabharat will soon be back in action!!
Arun has been roped in to play a plump role in Balaji Telefilms' &TV show. He will be the main negative force in the female protagonist's life, is what we hear!!
As per a reliable source, "Arun will have a very well-etched character. He will be the negative guy in the life of the main girl, Saanvi Talwar, and talks about their wedding will surface in the initial phase of the show."
When contacted, Arun confirmed the news, but simply refused to talk further.
As we know, Karan Kundra and Saanvi Talwar will play the leads in this romantic love tale. Papiya Sengupta, Kajal Pisal, Vineett Kumar are part of the show. Mohit Abrol, who was to play the negative brother of the male lead, has been replaced at the last minute by actor Aashish Mehrotra.
Watch this space for more updates.