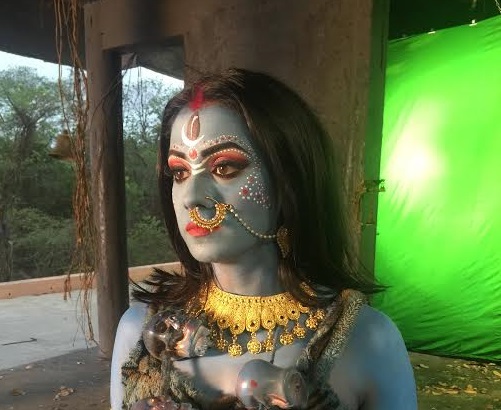 Barkha Bisht transforms into Goddess Kali for 'Tenali Rama'
You have never seen her like this before.
Sab TV's upcoming show, 'Tenali Rama' is lately in buzz for its popular and interesting starcast. The show is based on Tenali Rama, a legendary poet in Krishnadevraya's court who uses his ingenious methods to solve even the trickiest of problems.
With an already popular star cast like Krishna Bharadwaj and Priyamvada Kant who have been roped in to play the lead characters, the latest addition is the gorgeous actress, Barkha Bisht who is known for her versatile acting.
Barkha will be seen in a cameo yet a pivotal role of Goddess Kali. Only after being blessed by Goddess Kali, Tenali receives his great knowledge of scriptures. She blesses him to become a Vaikatavi, a jesting poet in Krishnadevaraya's court after being impressed with his wittiness.
Barkha Bisht who could not hide her excitement says, "I am very thrilled to be a part of Tenali Rama which is a very interesting folk tale. Though it's a cameo, my part is vital and I'm very excited depicting a goddess on screen. This role is different from what I have been doing and the audience will get to see me in a totally different avatar. I am sure the audience will love my short stint in the show."
Good-luck Barkha!