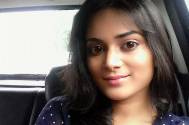 Dolphin Dwivedi in Life OK's Savdhan India
It is usually a double bonus for an actor if he /she gets to sing in addition to showcasing acting prowess. And what if the actor in question hones a talent of its own in singing too?
Well, this is what actress Dolphin Dwivedi chanced upon when she was shooting for an episodic story of Life OK's Savdhan India – India Fights back.
Produced by Saregama Productions, the story will revolve around a singer who will also be a single mother to a grown-up girl. Dolphin who will play the role of the mother will go through troubled times, when the society and people around her would start to talk about her using illegitimate ways to raise her daughter. This would irk the daughter, which will result in her running out of home one fine day.
The story ahead will focus on the fightback of the mother to get back her daughter, who would in the meantime get trapped in deceit, coming from an evil guy.
The story will also feature Sabina Jat in the role of the daughter, with Amar Sharma playing the lead negative.
When contacted, Dolphin admitted the fact that she sung for the episodic. "Yes, it was indeed a wonderful experience as I got a challenging role to play, and in addition to that, could get an opportunity to sing two tracks for the story as I play the role of a singer."
Dolphin as we know, is part of Colors' Udann, and also shot for an episodic of Sony TV's Bhanwar recently.