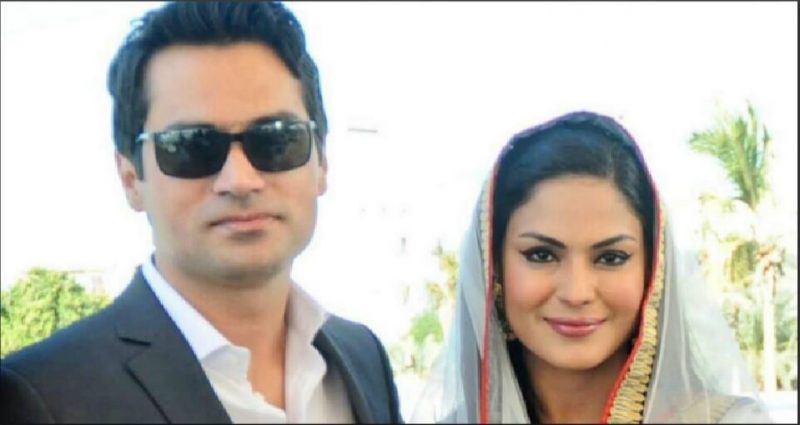 My husband is abusive, but I have not closed doors on my marriage – Veena Malik
The actress reveals the real reason for her divorce.
A few days back, we were shocked to witness another celebrity marriage break, that of actress and ex- Bigg Boss contestant Veena Malik. The actress who got married in 2013 and has 2 children, split up with her husband on the grounds of physical and mental harassment.
Veena opened up to a newspaper about the actual reason for her divorce.
Veena mentioned how it was all dreamy and rosy between her and her husband Assad before the marriage. According to Veena, the trouble started right after her marriage when Assad asked her to stay at home and do the household chores. But Veena, who had always wanted to settle down, had no issues abiding by his rules and agreed to his terms.
Assad had also started abusing Veena but she thought that after having a child, Assad's attitude would change, but to her shock, it didn't. Veena revealed that Assad did not want to have the child but since she (Veena) was not ready to abort the baby, he had no choice but to accept their son Abram. Soon after, Veena had another child, a daughter Amal, but this too did not change her husband's attitude and that's when he started physically assaulting her as well, mentioned Veena.
Veena also mentioned that Assad would not abuse and hit when he was drunk, in fact, he would do that when he was in his senses and that was even scarier. And when her son became a witness to Veena's abuse, that's when the actress made the decision to walk out of the marriage, revealed Veena.
In spite of all the abuse, Veena says that she has not closed the doors on her marriage and is still open to reconciling with her husband if he proves to her that he is a changed man. However, she stays firm on the fact that until she feels that her husband's home is safe for her children, she will not be moving back.