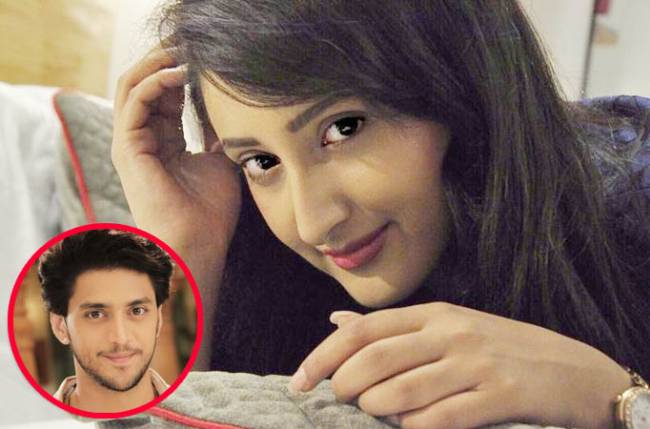 Kinshuk is encouraging me to learn Marathi, says it will help us in future: Shivya Pathania
There is no end to learning and one should occupy knowledge as if they were to live forever!
Pretty and talented, Shivya Pathania, who is currently seen as Raavi in Zee TV's popular daily, Dil Dhoondhta Hai, is ecstatic on learning a new language.
Yes! The good-looking actress is learning Marathi these days.
In a conversation with TellyChakkar, Shivya revealed that all her co-actors are Maharashtrians and she is the only one who belongs to Himachal, so it's difficult for her to understand what they converse with each other and their jokes when they talk in their comfort language.
Shivya said, "The cast is very supportive. They talk in Hindi when I am around. The funniest part is that when they talk in Marathi, I pick up Hindi words and assume what they are talking about. Learning Marathi is a new thing for me and everyone on sets is helping me to cope up with the language. Even if they are talking in Marathi, they switch to Hindi the moment they see me around."
Shivya's beau Kinshuk Vaidya is a Maharashtrian. On quizzing her if he is helping her to pick up Marathi, she averred, "Yes, he taught me Marathi when we shot together and he is very happy now. When I signed this show, he told me that I will get to learn a lot about Maharashtrian culture which will help us in our personal life ahead in future. At the end of each day, Kinshuk asks me the new words I have learnt so yes, that is helping me remember the words.
I remember how once, all my co-stars where chatting in Marathi in our WhatsApp group and Kinshuk was helping me reply back in the language. The moment I responded in Marathi, all my co-actors understood that it was Kinshuk who helped me (chuckles)," she added.