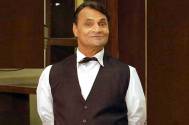 Liliput bags & TV's Pricey Thakur Girls
& TV's upcoming show Pricey Thakur Girls, produced by Cinevistaas Ltd. has roped in veteran actor Liliput for a prime role. As we know, this show will be the adapted version of Anuja Chauhan's popular novel Those Pricey Thakur Girls.
The show which is all set to launch in the last week of March will have Aamir Ali and Sukirti Kandpal playing the leads.
Seasoned actor Liliput will don the role of a learned pandit, who would be a frequent visitor in the house of the Thakurs. An astrologer by profession, the man will be respected by the woman of the house, essayed by Supriya Pilgaonkar while he will be disliked by the man of the house, played by Anang Desai. However, the pandit will be a frequent visitor and will suggest pujas and offerings to Gods on a regular basis to bring good vibrations into the house.
When contacted, Liliput confirmed the news stating, "Yes, I am playing the role of a shastriji in Pricey Thakur Girls. My character will be comical, and will have lot of interactions with Supriya and Anang."
Meanwhile, Liliput has also featured in a cameo role in Disney's show, Maan Na Maan Main Tera Mehmaan, produced by Optimystix Entertainment. His track will be on air this weekend, wherein he will play the role of a scientist.
Watch this space for more updates.