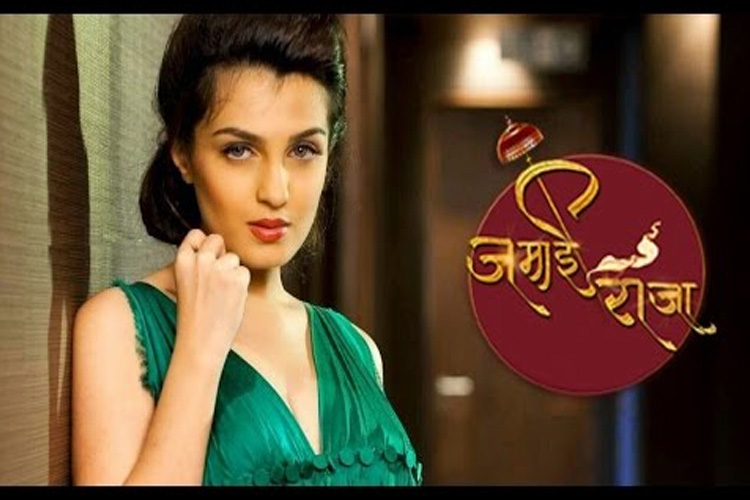 REVEALED: Shiny Doshi's character in the NEW Jamai Raja..!
The actress talks about her character in the show
It has barely been a week where we reported about the actress quitting the show, 'Bahu Hamari Rajni_Kant'. And few days later, the actress has bagged the lead role in the NEW 'Jamai Raja.'
While Ravi Dubey's character of Satya has been evident in the show, the mystery around Shiny's character has only intensified.
In a candid chat with Shiny, the actress talks about how did the role happen to her and what is her character about..
So Shiny, a week ago, we were talking about your exit from 'Bahu Hamari Rajni_Kant' and now we are talking about your lead role in 'Jamai Raja'. How did this happen?
You know, honestly, I can't believe it myself. Seven days ago, I was shooting for 'Bahu Hamari Rajni_Kant' and now I am here. I feel it's surreal and I am elated to be a part of the show. I got a call from the production and I did my look test and in a matter of time, things worked out perfectly.
How does it feel to be a part of an already successful long-running show?
I am very excited and nervous at the same time. It's a big show, which has a legacy and now I have the responsibility to take that legacy forward and do justice to it.
Nia Sharma, who quit the show, has a huge fan-following and is very popular. How does it feel to be the new face and stepping into her shoes?
Absolutely, Nia has done a phenomenal job as Roshni in the show. And she is also very popular with a huge fan base. I feel obliged to step into those shoes and I cannot be happier. However, the distinct part is that my character is absolutely different than hers. And it isn't that her character is being replaced.
Tell us about your character..
My character's name is Mahi. Mahi is a very simple, innocent girl, who is very pure and gentle. Though she belongs to a rich family, she doesn't have any sort of vanity and is in fact very sweet to others. The attire I have been stylised with is also simple and decent, it is amazing. When the character was narrated to me, I was asked to be myself. So, I am excited to play this character.
Do you think that people will adapt to a new version of the show with new faces?
I most certainly do. And this is like a totally new show being presented. I am sure people will love Mahi and relate to her.
We wish Shiny all the best and can be rest assured that she will wow us with her acting prowess like always.