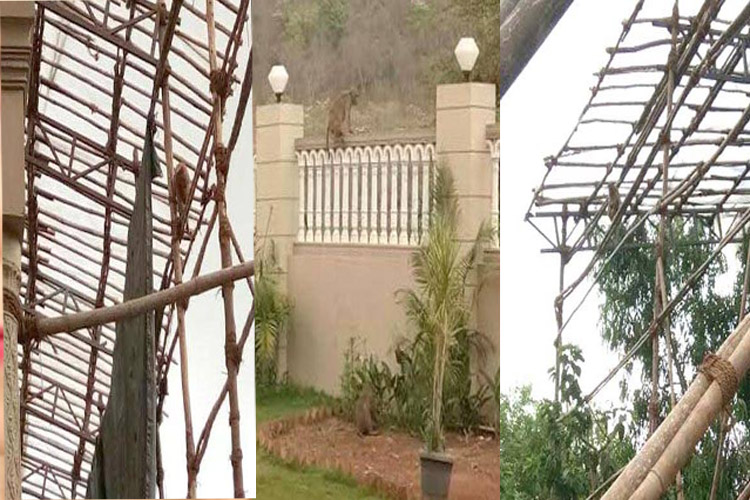 When the sets of 'Ek Shringaar -Swabhimaan' were 'surged' by MONKEYS!
Yes, they had some uninvited guests on the sets..
The cast of Ek Shringaar -Swabhimaan is known to be extremely warm and loving towards each other off-screen along with portraying great chemistry on-screen.
And while they extend their warmth towards everyone else, they had some 'uninvited' guests on the sets.
Shooting in Film City, monkeys hopping around here and there is a common sight. However, it seems that the monkeys also follow what Rajshri Productions does and that is, 'being family.'
Recently, a flock of monkeys invaded the sets of the show and also caused a shoot delay. In fact, actor Sahil Uppal also mentioned on how they come on the sets every other day. At times, the shoot is delayed and the production team has to adopt measures to shoo them away. However, at times, they also feed them food and water.
Talking about a particular instance, Sahil said how a mother monkey fainted after giving birth to a baby and everyone was concerned about it. Soon, a vet was called on the sets to take care of it enforcing the Rajshri belief
These are some goals of keeping the Rajshri legacy alive!