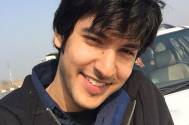 Shivin Narang enjoyed exploring Dubai alone
TV actor Shivin Narang, who was recently in Dubai to judge dance-based reality show "Nach Baliye", says he "really enjoyed" exploring the city alone.
"I have always travelled along with my friends, but this was the first time I travelled alone, and I really enjoyed. Travelling alone is really exciting because you explore place of your own interest and I went to every possible place I could in just two days," Shivin said in a statement.
"I am a foodie, so there was no one to stop me from eating and I tasted everything I wished to eat," he added.
The actor also enjoyed meeting the people there.
"I went there for judging 'Nach Bailye'. Judging was really difficult but I had a great time. I felt that Dubai is an extension of India because people there were very friendly and some of them even spoke in Hindi," he said.
(Source: IANS)