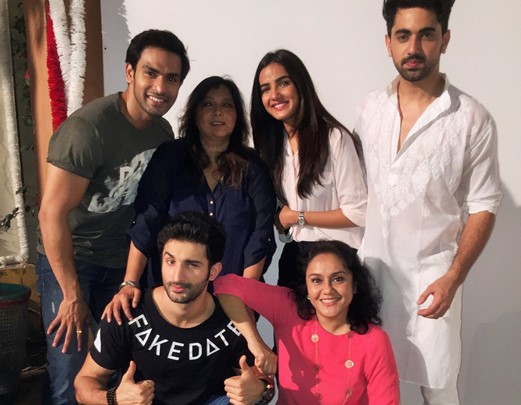 Tashan-E-Ishq ends at the peak of its popularity!
"For an actor, this is certainly a big achievement." – Jasmine Bhasin
Zee TV's young, romantic drama Tashan-E-Ishq, which instantly struck a chord with television audiences bids adieu to its ardent fans on 16th September after completing an immensely successful year-long run.
The show ends at the peak of its popularity. Its loyal viewer base stayed hooked on to its fine narrative, intriguing plot and well-defined characters played convincingly. Veteran actors like Eva Grover, Vaishnavi Mc Donald along with the young and beautiful Jasmin Bhasin who played Twinkle, Siddhant Gupta and Naman Shaw who played Kunj, and Zain Imam who became a household name as Yuvi, the anti-hero with shades of grey.
Jasmin Bhasin, who played the role of Twinkle says, "I am thankful to all our fans for having showered us with immense love and adulation. I have loved every bit of this wonderful journey and I am going to sorely miss shooting for the show. Above all, I will miss all my co-actors and friends that I have made on the sets in the course of this journey. Twinkle's role has made me so popular that wherever I go, people instantly call me Twinkle. I believe, for an actor, this is certainly a big achievement."
Zain Imam, who played the role of Yuvi, says, "I am going to miss the show, as it has been a wonderful experience to work with my co-stars Jasmin Bhasin, Siddhant Gupta, Naman Shaw, Vaishnavi MC Donald, Deepika Amin and everyone including the crew members. It's coming to an end but as they say, all's well that ends well. I Just want to thank all the people involved with it and even more importantly, all our fans for being our pillars of support and strength. Love you all."