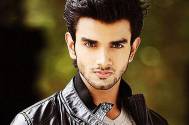 The fresh new love story will indeed bring in the youth quotient – Kunal Khosla
Young lad Kunal Khosla is elated on joining the illustrious cast of the popular show, Diya Aur Baati Hum on Star Plus.
Ask him whether he initially had a nervous energy on the set, and he is quick to say, "Unusually no!! I am pretty surprised at the way I have carried myself on the set. Ofcourse, there was an initial apprehension of having to perform in front of such senior actors in the show. However, when I set foot, I was very much at ease. I feel it very unusual, but that's the fact."
Talking about his character Aaryan aka Chhotu on the show, the actor speaks, "Aaryan is a multi-layered character, who has a different set of equation with people in the house. His relationship with Sandhya, Sooraj, Bhabho and others are so very different. And this makes it all the more challenging for me. I am enjoying playing this role, and the best part is that I have received immense co-operation from all in the team."
Kunal has been seen earlier in shows Jodha Akbar and Boys. But this Shashi Sumeet show has given him a huge break in career. "Of course this is a huge break, no doubt. Initially when I got a call about being selected, I could not believe it. And when the feeling got into me, I was jubilant. When I had my first meeting with Sumeet Sir, I really understood why this show has been doing so very well even after years. He was so cordial and friendly, that I felt honored to be speaking to him. The show has an amazing team. And I can vouch for the fact that the co-operative nature and healthy work ethics that the team follows is one of the reasons for the show's popularity."
On the present track, Kunal states, "Well, all would have seen how madly Aryan is in love with Piya (Nalini Negi). However, he is still not aware of her real intentions. Soon viewers will see him realize that, and that will bring in a new twist in Aryan's life."
Ask Kunal whether this new track will add another flavour into the show, and he avers, "Yes, this fresh love track will indeed bring in the youth quotient. Youngsters in the age group of 20s will want to follow the show more eagerly. And I hope that this brings in fresh viewership and more TRPs too (smiles)."
Kunal who is all geared up for the new love story to blossom says, "The Aryan-Aarzoo love story will be something beautiful to watch. I hope viewers look forward to it in the near future."
Kunal and Prachi Tehlan have not yet shot together for the show. However, the guy is very much impressed with Prachi's confidence level. "We have met lot many times during the look test. However, at that point of time we did not know that we were going to get selected. I must say, Prachi's confidence is commendable. Being a sports person, she is high in confidence. If you look at her, you will never believe that she's doing all this for the very first time. She's truly amazing. And she is putting in quite a lot of hard work. We have become very good friends now, and look forward to shooting together."
Kunal, we wish you all the very best!!