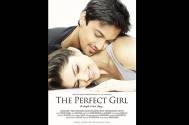 'The Perfect Girl's' 'fresh cast' to appeal viewers
All eyes will now be on the simple and cute love story 'The Perfect Girl' directed by Prakash Nambiar. Set to release on 11 September, the tale will be about how a young girl waiting for a bus that has been delayed, will get into a situational meet up with a young boy. With a conversation happening for just over an hour, both of them will go on to realize that they are perfect for each other.
The movie has been talked about mainly for its fresh and young cast. Tara Alisha Berry, Teeshay, Vikram Singh Chauhan, Shishir Sharma, Raju Kher, Sonali Sachdev form the prime cast.
With this movie, well-known Casting Director in Television circuit, Neha Pandey will make her debut into the casting world of movies…
The first trailer of the movie will be out in the next few days…
Are you excited to watch this movie? Drop in your comments.
Here's wishing the team all the luck!!