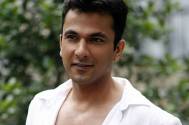 Vikas Khanna takes culinary route to support a cause
Vikas Khanna, who has taken Indian food on a world tour with his cookery skills, will now be getting into the kitchen for a cause. The Michelin-starred chef will host and judge a celebrity duo cook-off to support the cause of nutrition for an education campaign here on Saturday.
Khanna, who served a seven course treat to Prime Minister Narendra Modi and the CEOs of top global companies in New York earlier this year, is a part of the event, scheduled to be held at Grand Hyatt here, in association with Smile Foundation, read a statement.
Khanna feels that taking the message of importance of nutrition is the need of the hour, so that the future generation of the country doesn't miss out on other crucial aspects of life.
"Proper nutrition is crucial to bring up our younger generation. I joined hands with Smile Foundation to ensure no kid should miss on education because of lack of nutrition.
"Cook for Smile is one of the many initiatives that we undertake to sensitize more people about this cause and raise resources to support our on-ground initiatives. Currently, this program benefits a little more than 20,500 kids all over the country, which we still believe is just a drop in the ocean," Khanna said.
The event is a unique and innovative engagement platform created by Khanna and Smile Foundation, which encourages celebrities from all walks of life to come forward and extend help for a genuine cause.
Each star will be paired with another celebrity and prepare a signature dish which will be picked by the chef. These dishes will be served to kids from Smile Foundation.
Some of the participants include designer Nachiket Barve, Archana Kochhar, Divya Khosla Kumar, Shaheen Abbas, Kunal Tanna, Meiyang Chang and Manasi Scott.
The celebrity episode will be aired on Fox Life channel in the first week of December.
Other than this, Khanna wants to auction the first copy of "Utsav – A culinary epic of Indian festivals" to support the cause of nutrition. A premium global auction house will felicitate the auction in January next year.