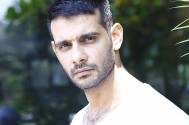 Viraf Patel directing a documentary on kids of sex workers
TV hunk Viraf Patel is creatively utilising his spare time these days in making a documentary on and for a noble cause. He is making a documentary on the children of the sex workers of Mumbai's infamous red light area. And this germ of idea originated when he was anchoring a program at FICCI frames where he saw these kids performing a street play in association with NGO Kranti.
Says Viraf, "At first, I wondered what these street kids are doing in this play but later I was charmed by the questions they raised in the play. And when I learnt that they are the kids of sex workers and how through this play they are raising some valid questions, I instantly decided to make a documentary on them. Through this documentary, I intend to help their questions reach a vast majority."
Viraf has for the moment titled his documentary as Questions. Dwelling on the questions that the kids are raising, Viraf says, "These are very crucial questions. One kid stood up and asked if a teacher can sell her brains to feed her child, why can't my mom sell her body to feed me? These are questions to which people like us will struggle finding an answer. Such questions deserve a solution and it's my endeavor to make it reach a wider audience through this documentary."
For the moment, Viraf is not sure when he would finish filming the documentary. "I started filming in March last year. I have been following their street plays that encapsulate a day in the life of these kids. There are other aspects of their life that I am filming too. Since I am the producer and director of this film, there is no pressure to complete it within a stipulated time frame. I can't even comment on what kind of a release it would be because for the moment I am focusing on completing my documentary."
Now that's a noble initiative Viraf, we say.