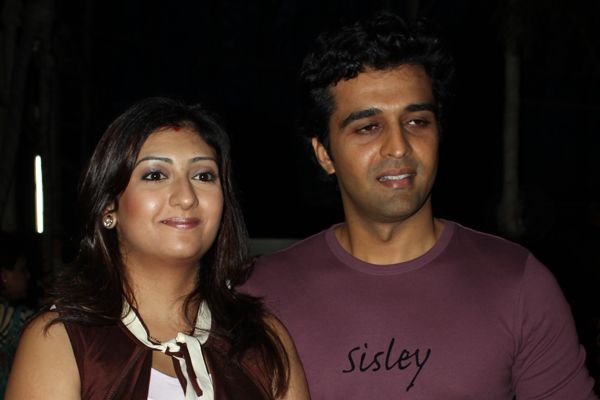 Juhi Sachin Shroff celebrates her ANNIVERSARY on sets!!
Wife and husband shooting at the same place is always the best.
Sachin Shroff and Juhi Parmar Shroff's love story wasn't a romantic cliche and sparks didn't fly when they met for the first time. They shot a pilot for the TV Show that was later scrapped. Post shoot, the couple stayed in touch, and over the time, love did happen. The couple recently completed their 8th anniversary and celebrated the same on the sets of their shoot.
Salil Ankola and his wife Ria surprised the couple by bringing in a cake on the set.
We spoke to Sachin Shroff who told us, "Yes, it was so sweet of Salil and his wife Ria to bring a cake. Juhi and I are shooting at the same place so it was super amazing."