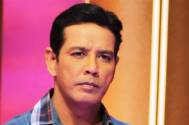 Sony TV's Crime Patrol helps victims
Crime shows usually air dramatized versions of gruesome incidents that lead to good ratings for the series and the channel. While that might be true in most of the cases, the makers of the hit show on Sony TV, Crime Patrol, seem to be taking their job a lot more seriously. The series, which is hosted by TV actor Anup Soni and produced by Optimystix Productions, not only focuses on creating awareness about crimes, but also aims to help victims on whom their episodes are based.
An acid attack survivor from Jharkhand, Sonali Mukherjee, couldn't afford the multiple operations needed to restore her face to its original state. That's when the research team of the show got in touch with her to help her. "They flashed a helpline number on the show, and soon, people from around the world started offering their support to me,'' says Sonali, who was finally able to get the required 36 surgeries done, 10 years after the attack.
Similarly, the team helped Rasad Mahammad, who had a chronic kidney disease and needed a transplant. While a Catholic priest, Siby Sebastain, had decided to donate his kidney to Mohammad, gathering money for the operation was an issue. Sebastian says, "The show's team offered to help Rasad and gave him Rs 1 lakh for the operation.''
Moreover the show's team also helped two Assamese kids- who fought terrorists and got a bravery award-get a government job. Overall, there have been around 20 such cases, where the show's team has helped victims in different ways possible.
Soni, the anchor of the program says that he feels proud to be associated with the show. "It gives me immense pleasure to see how a show can do wonders to the lives of so many people. Usually, viewers of the crime shows don't know how to offer help, but our show has bridged the gap. I appreciate the hard work the team has put in,'' says the actor.
Must say, kudos to the team!!