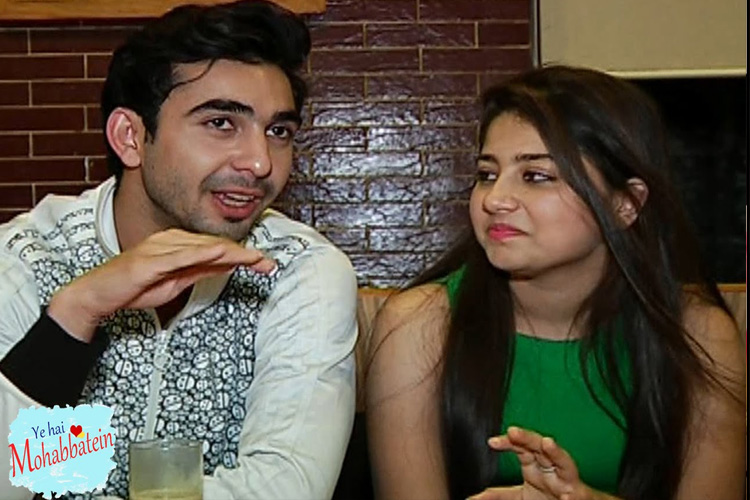 WHAAT? Aditi Bhatia aka Ruhi finally confesses 'Love' but gets REJECTED
The actress, repeatedly said 'I Love You', but her love wasn't accepted..
Actress Aditi Bhatia continues to be the cute Ruhi in 'Yeh Hai Mohabbatein' and is loved by the several fans of the show. She took over the mantle form little Ruhanika Dhawan, who now plays Pihu, and has managed to make it even better.
However, while her character may have different shades on-screen, Aditi is a fun-loving, chirpy and a bubbly girl off-screen. Her camaraderie with actors Raj Singh Arora and Abhishek Verma specifically, has been adorable.
But, just like several have faced it in the past, Aditi also became the subject of a controversy when it was reported that she is apparently in a relationship with Abhishek Verma aka Adi.
Though the duo kept denying these claims, they have always been the inseparable couple and keep enjoying their times together.
And while the rumours could not have been stronger, Aditi recently went on to say 'I Love You' repeatedly.
Yes! You read that right. Aditi said 'I Love You' repeatedly, as she was not getting a response. But, when she did get the response, it was a shocking one. The lines were, "That's sweet Aditi. But it's not meant be."
Before you guys start wondering on it and rack your brains, let us make our set of clarifications. Aditi did not tell all this to a 'human being' per se. This happened with Siri, an Iphone computer program that works as a personal assistant navigator.
And, reading this conversation is certainly hilarious-
It sure is a funny thing, isn't it?