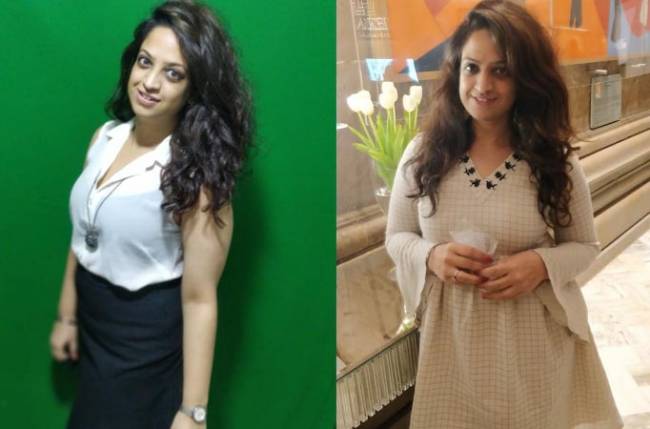 Amrit Walia's eventful journey from an executive producer to casting director

MUMBAI: We all love television. Audiences often appreciate and applaud the work of actors, and they get due recognition in form of awards. The people who work behind the lenses are often sidelined and their efforts are not quite highlighted.
tellycolors got in touch with the young and gorgeous Amrit Walia, who works as a casting director at Essel Vision Productions/Zee Studios. Amrit is a boss lady with a no-nonsense attitude and she means business. Here's a piece of our insightful interview with her.
Tell us about your previous work.
After being an assistant casting director on a couple of films and a lot of ads, I joined as the casting director at Essel Vision Productions/Zee Studios. In the last 2 years, I have done TV shows like Pyaar Tune Kya Kiya (seasons 9 and 10), Vaani Raani, Hum Paanch Phir Se, and Bhootu, and web Series Akoori on Zee5. I am currently casting for another daily show for a leading GEC and a couple of web series for Zee Studios.
How did you get into this profession?
To be honest, this profession actually happened to me. I was working as an executive producer with a channel for 3 years before I called it quits in the pursuit of other things. While doing those other things, I landed into casting. Then, one thing led to another, and I reached Essel Vision Productions.
Your best casting until now
I think that has to be Akoori on Zee5.
Tell us about the perks of your job.
Actually, I don't think any job is easy, and every job comes with its own set of difficulty levels as well as perks. My job is difficult for two primary reasons: one is when it gets difficult to find the perfect cast, it renders sleepless nights in search of that perfect actor who would make the character his/her own and take it to another level. Second, it gets difficult when we have to convince the client about the vision that we have. It's a battle at multiple levels. So yes, it is difficult, but then that's how the best comes out in the final product that reaches our audience.
Is the lack of appreciation in your field demotivating?
Actually, you do get appreciation when you rightfully deserve it. At other times, you will just be silently working and scouting for your talent until that one good project catches the attention of the people and they start recognizing you. It does, at times, get extremely demotivating, but then, you just have to tell yourself that the journey is important and not the destination. You will get your due when you rightfully deserve it.
Your tip for budding casting directors?
Well, my only piece of advice would be to stay grounded and stay humble. The kind of attention that we as casting directors get can be really overwhelming at times. Don't let that affect you.
Kudos to you, Amrit!