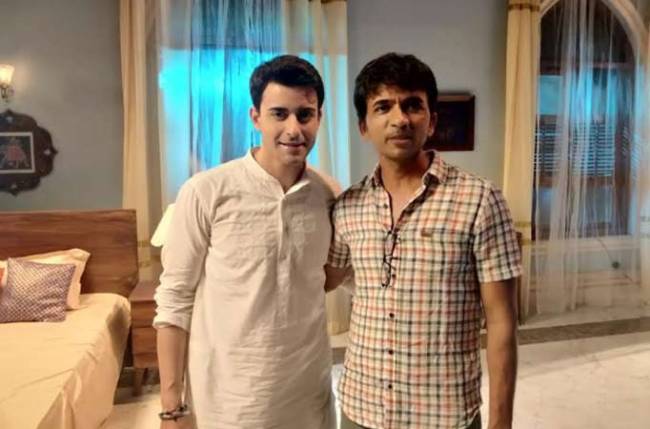 Director producer Ravindra Gautam is a very hands on creative person: Gautam Rode

Handsome hunk Gautam Rode is back on television with producer Ravindra Gautam in a new show titled Kaal Bhairav Rahashya 2. Gautam will be playing a prince in the show. He shares career plan and life with the readers:
How is life post marriage with Pankhuri?
Life is great. If your life partner is your best friend then life becomes very easy. A best friend can understand you better than anyone else. We are very different but our ethics and values in life are same that's why we can see life in the same way. Pankhuri is an introvert and I am a mixture of being an introvert and extrovert. She takes care of my family and social things. If anytime she is not being able to handle I always step in and help her.
A husband and wife in same profession …don't you have problems?
If both husband and wife are sensible then there should be no problem. Ego can come in any husband-wife whether they are in same profession or not. If not working then the problem starts. Pankhuri and I are mature individuals and I don't think there will be a problem in future also.
Are you influenced by superstitions?
Not really. I pray to God everyday and go to the temple. When I am shooting there is a time constraint. I have a fixation with the numbers. My lucky number is 5, so I try to keep that in my car or my house no or maybe in my parking slot. I am not obsessed about it, but try to follow that.
This show has quite a number of stunts. How has been your experience?
Whenever I work on television I do get action centric roles which I enjoy. When I was doing Mahakumbh my chin was hurt badly, during Lucky I broke my leg. I am prone to injury. But am happy that on television whatever action based shows are coming I am part of that. This kind of shows throws a lot of challenge to an actor. There is always fun when you something adventurous. I do take care of myself, I workout well and eat healthy food.
What challenges you as an actor at this phase?
If any role or show challenges me physically that is the time I get that extra high. Kaal Bhairav 2. is physically exhausting and at the end of the day I am tired. On television you get less oportunity to showcase that. When I shoot outdoors I need extra energy to keep myself active. Because apart from doing action stuff you need to act as well. Director producer Ravindra Gautam is a very hands on creative person who understands the subject well.
Why did you return to television after doing films?
Honest and simple reply – there were no offers from films. Like others I won't say am on a break. The time is good, lot of tv actors are doing good films. But I think its important that the film should do well at the box office. Time is changing. Television has given me my home. It is my bread and butter. I will never leave television.
What you do to make yourself happy?
I spend a lot of time with my family. I have 2-3 friends in my life. When you are shooting in Mumbai the traffic and shoot takes almost 16 hours in a day. Then there is hardly anything to do. So my family is my priority. Working out is my stress buster too. I like to keep myself fit. It is important to keep yourself fresh, that's the reason am being able to play the same aged role for so many years.