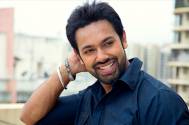 I would love to play Bhagat Singh onscreen: Saurabh Pandey
Saurabh Pandey aka Yakut of &TV's Razia Sultan is going places, and how! When we caught up with the dashing lad, he spoke to us about all things close to his heart…take a look:
How has your journey with the show been?
It was a rocking experience. My character Yakut was also played by superstar Dharmendra, so I was happy to portray the same. The character demanded a lot of power-packed action, but in real life I am totally opposite, so it was a difficult task to portray a warrior. It was a character with so many shades but I had a superb team to support me all the while. In fact, the cast and crew are now like a big family to me.
After Dharmendra's role, which iconic character would you love to play onscreen?
Frankly speaking, I would love to play Bhagat Singh once onscreen. His role would be a complete package and very different from others too. I love challenges so the character would be very exciting.
If you were a warrior in real life, what would you fight for?
I would prefer being a spiritual warrior rather fighting. I think changes can be brought by motivating people and not by harming or killing them.
Your girlfriend Zara was also a part of the show so how conformable were you while shooting?
We both are professionals at work. The first time when I shared screen space with Zara was a memorable day for me. I will never forget it.
Apart from acting, what are your interests?
I would love to work behind the camera as well.
Good luck Saurabh!!!