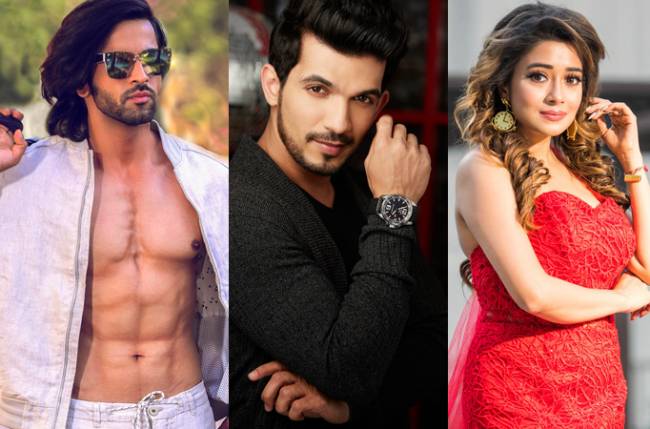 Indonesia struck by Tsunami, TV actors offer condolences

MUMBAI: Indonesia has been struck by tragedy once again. A major Tsunami has hit Indonesia. Many Indian telly actors have worked in Indonesia and here is that they want to say to their fans.
Shashank Vyas
It's disturbing to know about the tragedy in Indonesia. I had an excellent time working in dance show Pesbukers. The love that I got from my Indonesian fans and the interaction with them was amazing. The experience is still fresh in my mind. I wish for peace and harmony in Indonesia. I want to tell them that this too shall pass away. Some things are beyond human control. I extend my love and support to them.
Shivin Narang
I think it's really very sad. I have a lot of friends, fans and memories of my time in Indonesia. Personally, I have spent a lot of time in Indonesia and you can call it my second home.
I miss a lot of things. But most importantly the people over there. They were very friendly, welcoming and warm. It's disturbing but it is also true that we can't prevent natural calamities. I just pray that everyone is safe. I am also praying for the families who have suffered. l pray that they are able to tackle this situation and that hope and motivation comes soon.
I will pray for their wellness and prosperity.
Arjun Bijlani
I extend my condolences to the families that have been affected by this tragedy. I just wish that these calamities which are happening back to back in Indonesia don't happen anymore. Generally, there is an alarm which alerts everyone but this time it was a volcanic eruption so everyone was taken by surprise. I want to tell all my fans in Indonesia that they all are always in my prayers. I also pray that God gives them the strength to fight against these calamities. I wish that they never happen.
Tinaa Dattaa
I have visited Indonesia many times and lived there and it has been a pleasant experience. My friends Rani and Rajesh are there and I pray for theirs and everyone else's wellbeing. The people there are very humble and warm. I miss all the dance shows which I have been a part of. Looking forward to visiting Indonesia again in 2019.