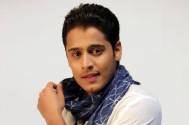 Kunal Thakkur joins the cast of Sony TV's Jaane Kya Hoga Aage
Actor Kunal Thakkur is the next one to make it to the cast of Sony TV's futuristic show, Jaane Kya Hoga Aage, produced by Optimystix Productions.
Kunal who is even today known for his portrayal in Imagine's Bandini, will play the role of a young lad who would get into a house full of people who do not have time for themselves. He will be asked to stay in the house in order to spend quality time with the people living in the house.
As reported earlier, the show which will have a story plot based in the year 2020, will tackle various sensitive issues.
One such issue that will be talked about, will be the way in which people of the future will get super busy in their own chores, that they will have to look for companionship outside their family in order to get into a simple conversation.
When contacted, Kunal did not respond to our calls.
We hear that the promo shoot for the show will happen very soon.
As reported, Lubna Salim, Sharmilee Raj, Akhlaque Khan, Neha Thakur are part of the project.