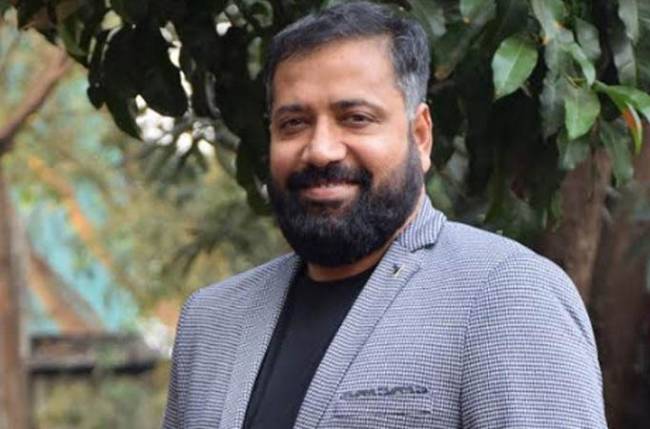 Producer Anirudh Pathak would love to make show on Gandhi

MUMBAI: Chandrashekhar producer Anirudh Pathak says, given a chance, he would love to make a show on Mahatma Gandhi.
Chandrashekhar, a finite fiction series that narrated the story of freedom fighter Chandra Shekhar Azad, has gone off air. But the show might be the reason for the making of a project based on Gandhi.
"While working on Chandrashekhar, I happened to come across a lot of untold stories on Mahatma Gandhi and his involvement for a better India. If given a chance, I would love to make a show on Gandhi," Pathak said.
(Also read: Shruti Ulfat and Naved Aslam join Shaheer Sheikh in Anirudh Pathak's magnum opus)
On the response to his show that concluded last week, he said, "The show did decent is what I can say. Topics on historical figures are not everyone's area of interest. However, it is also important to let the audience know about such mega figures whose life journey can give goosebumps."
"Chandrashekhar did have a certain audience and from start till the end of the show, these audiences were with us. I would say they were the true loyal audience."
Pathak, also a popular writer, has been associated with shows related to mythology or history. His next show Mughal-E-Azam is also a historical drama.
(Also read: Nawab Shah most likely to play Akbar in Anirudh Pathak's Mughal-E-Azam)
"I have my masters degree in Indian Culture and Literature. This is my area of interest and expertise. Maybe I was so involved in my studies that I resonate with historical or mythological shows mostly," he said.
He did try and move beyond his area of interest.
"Savitri was a horror show, Ek Nayi Ummeed – Roshni was the first medical show in a practical approach brought to light. I have been the writer for (producer) Ekta Kapoor's 'saas bahu' sagas," he said.