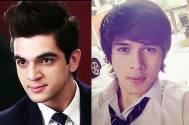 Punches and Pain in MTV's Warrior High
It's drama all the way in MTV's Warrior High.
And it's BOXING TIME in this Lost Boy Productions show.
Yes, the warrior boys will go the Rocky way, throwing punches, stealing a jab, sweating it out.
In the ring, main contender Parth (Laksh Lalwani) will suddenly go missing… bringing Utkarsh (Anshuman Malhotra) into the fight with Siddharth (Ashwini Koul).
Scenes will be heart wrenching with Utkarsh trying his best to battle 'the' powerful Siddharth. Utkarsh will be all beaten and bruised but his love for the frog (who he believes to be his mom's reincarnation) and Siyali (Sanaya Pithawala), will keep him going.
Shares a source, "Utkarsh would be hoping to see Parth back in the ring, and after fighting hard, will finally be knocked unconscious."
Utkarsh, will be left more hurt, when he would learn about Parth not returning. The guy would feel cheated and upset and will be seen crying his heart out after being left alone by his only 'friend' in Warrior High.
The weepy scene will leave all misty eyed.
We tried reaching Anshuman for a comment but he remained unavailable.
Are you looking forward to this emotional high on Warrior High…too much high we say? Anyways, share your views in the comment box below.