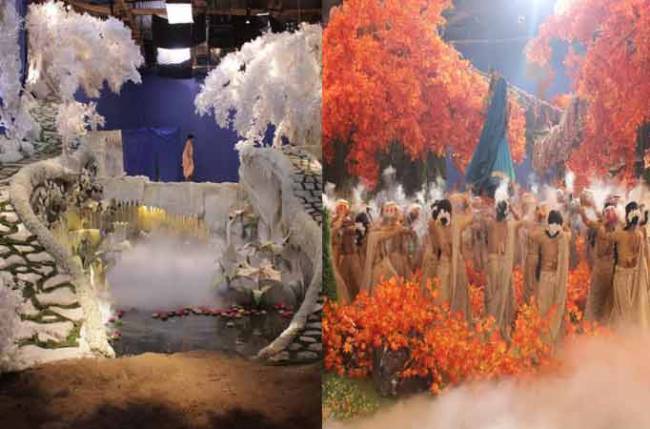 Radhakrishn sets created only indoors for perfection

Siddharth Kumar Tewary has been known for quality and larger than life content on Indian television. And now with the writer cum producer's upcoming mythological love story RadhaKrishn, we hear that the lavish sets have only been created indoors. While the media is still left guessing on the amount spent on the magnanimous sets which include everything from Vrindavan to Radha's house, we hear that Siddharth has made sure that all sets have been created indoors.
Speaking about the same, Siddharth reveals, "RadhaKrishn for me is a painting and a visual treat that we are presenting to our viewers worldwide."
"When shooting outdoors, one cannot control the weather nor the sun, rays and light. Hence, we decided to create all our sets indoors so that we can maintain consistency and present the beauty of Radha and Krishna's world as well as their love story in the most visually pleasing and colourful depiction possible," he adds.
While Siddharth's decision to stick to indoors may truly be a treat for the viewers, we hear that the expenses on the lighting have shot up.
Well, perfection does come at a cost, doesn't it?