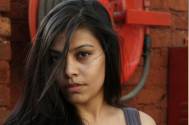 Ruchi Malviya to feature in Sony TV's CID
Upcoming talented actor Ruchi Malviya, who gained popularity from her debut work with none other than Naseerudin Shah in 'Dharam Sankat Mein', is all geared up to feature in Sony Entertainment Television's show CID (Fireworks Productions) in the role of an intriguing prominent reporter.
Ruchi will also be seen in Preeti Ali's (Imtiaz Ali's wife) upcoming web series titled 'Ranjish' to be released in mid-August.
As per the plot in CID, a boy who would be chased by two goons and noticed by his perplexed fiancée, will run up to Ruchi's character to handover a secret mysterious clue.
When asked about her experience, Ruchi mentioned, "I have grown up as a kid watching the CID team unfolding mysterious stories, and have always loved their hard-hitting performances. For me, it was an enthralling experience plus a privilege to be part of this successful show."
"She added on, "Episodics are always unique, and I do look forward to doing more such episodics."
Wish you all the best, Ruchi!!