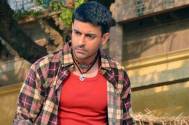 Rudra to find out about the last surviving Naag in Mahakumbh
As the show Mahakumbh (Arvind Babbal) on Life OK, is all set to wrap up soon, the makers have already tied up all the loose ends and what we have heard is that the makers are going to present the viewers with an interesting end.
Though the show will end on a positive note, but fans might feel disappointed with its conclusion.
A source shared, "After killing Leela (Mala Salariya), Dansh will claim himself to be the only surviving Naag, as a result of which Rudra will need him to unlock the mystery of the final door. Though initially unaware about Dansh's lie, Rudra (Gautam Rode) will later on realize that Mahaguru, who is protecting the seventh door, is Sheshanaag (Sheikh Sami) or the king of Naags. After knowing the truth, Rudra will finally end Dansh's life. And solve the mystery of the seventh door, he will be able to cross all the hurdles to reach Amrit and restore the Holy water to Earth".
But, those who are wondering what will be disappointing for viewers, here comes a spoiler alert from our side.
What we have learnt is that not only Nagas but none of the Garudas also will survive after the final battle between the two clashing clan ends.
Well after reading this piece we are pretty sure that the final episode will surely be an interesting watch for viewers.
We tried reaching Gautam Rode for a confirmation, but he remained unavailable.