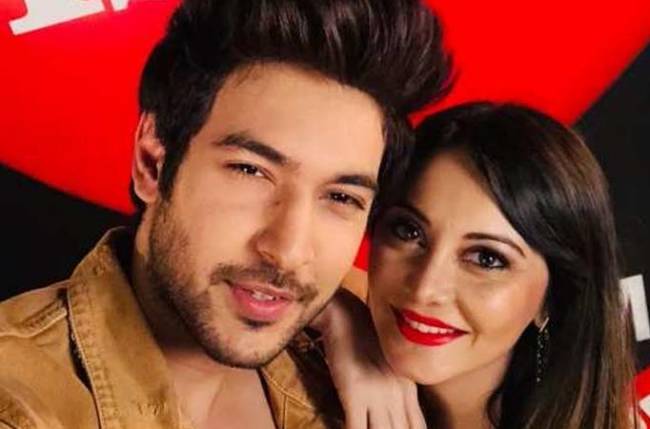 Shivin Narang: Minissha is really sweet and humble and a very happy person to work with

MUMBAI: Actor Shivin Narang, who shares the screen with actor Minissha Lamba in the show Internet Wala Love, says that it is amazing to work with her. The actor says that he has always been a big fan of the actor's work in his teenage days. "In our show Internet Wala Love, I am playing an RJ, Jai who is really very cool, popular and a social media star. Minnisha is playing the role of Maheera in the show. She is my boss and owns the company," he says, adding, "It's really fun shooting with Minissha. She is really sweet and humble and a very happy person to work with. Her film Bachna Ae Haseeno is my favourite. I have told Minissha also about how I bought tickets in black to see her movie when I was in Delhi in my teenage years."
The atmosphere on the sets is very good. "We play a lot of pranks with Tunisha Sharma as she is the youngest and is really very funny. Although I have not played any pranks on Minissha till now yes we do a lot of masti on the set and we really bond over food," he says.
Minissha was recently seen in a play and spoke to Shivin about it as well. "I guess the name of the play is 'MIRROR' and she is playing a lot of characters in it. We have discussed how challenging the play is and her character. I have not seen the play till now because of our hectic shoot but soon I will go. And I have heard a lot of good things about this play and Minissha's performance in it. The entire cast of Internet Wala Love is planning to go for it," he says.
Meanwhile, the actor says that he is getting an amazing response for his role of Jai. "I am really very overwhelmed to the response I have been getting for my character RJ Jai. It's just going to be two months and we have a strong fan base for the show. People are loving my character and appreciating my performance. Not only fans but the people of our industry and even actors are appreciating the performance. I am happy that our hard work is getting noticed. So, it's really a motivation when our fans are happy with our work," he says.