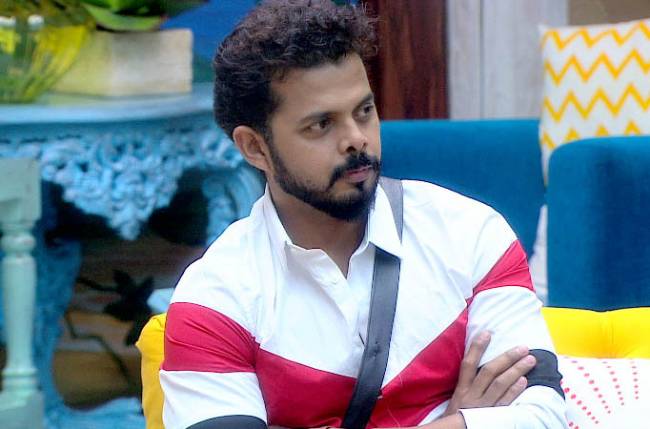 Synopsis Day 50: Sreesanth turns out to be a mastermind in the Bigg Boss 12 house

MUMBAI: Bigg Boss contestants never realise the power they have until they taste the joy of being the captain. With great power comes greater responsibility and this week's captain, Sree Santh had a major ace up his sleeve.
Every single day in the Bigg Boss house brings to the forefront various emotions, that baffles the contestants. While Urvashi's exit left everyone with a heavy heart but it didn't stop them from strategizing for the upcoming nominations. The always cheerful gym aficionado, Shivashish's anxiety hit a high and he tried to escape from the house. After a lot of counselling from the housemates and constant pep talks, he finally calmed down.
Kickstarting a new day, Bigg Boss woke the contestants to the song 'Tera Naam Liya..Tujhe Yaad Kya'. Again, this was Bigg Boss' quirky way to make them aware of the nomination task that was about to follow. This week, Bigg Boss added a new twist in the nomination process by giving the power to the captain – Sreesanth to choose 7 contestants he wanted to nominate. Along with this he was also given the power to save any 4 contestants from evictions. Basis his final decision, there were 7 scarecrows places in the garden area with the names of the nominated contestants and the 4 saved contestants had to nominate one contestant by breaking their scarecrow. Later, they also had to announce the reason for nominating the person.
This twist in the nomination process, created a huge hue and cry because Sreesanth took names of the members from his 'Wolf Pack'. The entire house was upset with him because he nominated Deepak, while Deepak was one person who always supported him. Surbhi and Romil got into a heated argument with Sreesanth while taking a strong stand for Deepak.
With this unpredictable twist coming their way, who will be saved, and which contestants will face the wrath of the eviction process? Will Sree use his captaincy powers to save his own friends?