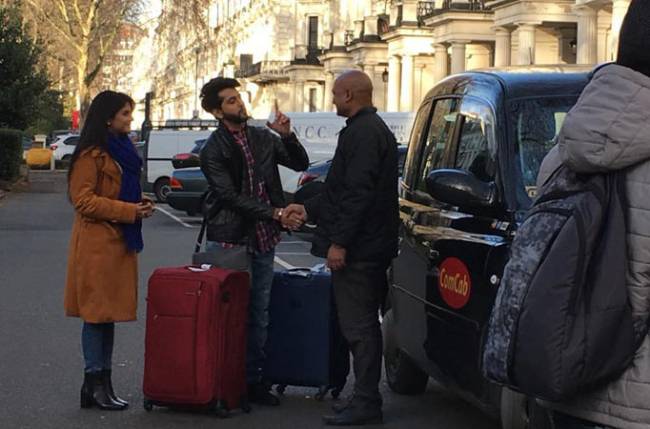 This winter, London it is for Krishna!

Krishna (Megha Chakraborty) has finally fulfilled her dream of going to London in StarPlus' Krishna Chali London and has embarked on her journey along with her husband Radhey (Gaurav Sareen). The makers of the show are leaving no stone unturned while shooting their London leg and are shooting at some picturesque locations in the city. Talking about her experience of shooting in London, Megha revealed, "I have been ecstatic about shooting in the beautiful city of London. People have different rules here and are strict about them. At the same time, they are warm and welcoming towards tourists especially Indians. Since its December, Christmas has really made the city look festive.
For some of our scenes, we have shot on the sidewalks and streets of London with the prettiest Christmas decorations around. Apart from that, we also shot at some iconic locations like the London Eye, London Bridge and Oxford University. As cold as the city is during this time, we have enjoyed every bit of the outdoor shoot and I feel very grateful to get this opportunity. I hope viewers enjoy watching Radhey and Krishna's journey in London and stay tuned for more of their adventures in the city." Viewers are sure to be mesmerized by the scenic locations as well as Krishna's journey in the city of London.