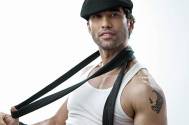 Web is future of entertainment: Actor Kushal Punjabi
Actor Kushal Punjabi, who will feature in the web series "#LoveBytes", considers the web space as the future of entertainment.
Multi Screen Media's digital video entertainment brand Sony Liv is launching "#LoveBytes", a show exclusively for the digital platform on Monday.
Kushal shared that it is the first time that he is doing something on the web, and he is excited about it.
"It is really exciting, and I see it as the future of entertainment on all levels, even for the 'saas and bahus'… they will be watching cooking shows and entertainment shows at midnight if they want to (on the internet)," Kushal told over phone.
The beauty of this platform, as Kushal believes, is that people can have access to the show anytime and anywhere.
"You are not dominated by a television set and you don't have to reach home early to catch your favourite program anymore. You can watch it repeatedly if you want," he said.
Pointing out another advantage of the platform, the actor shared one does not have to "wait for an entire week for a feedback. The moment it releases, there are people commenting what they are feeling about it".
The first season of "#LoveBytes" will go on for 26 episodes.
"Our show is episodic, but once the episodes are over, you can easily sit for an hour and watch all of the 26 episodes together in one go," Kushal said, and added that the content is identifiable.
The 33-year-old especially pointed out that viewers will not see characters who will wake up in the morning with cakes of make-up in place on their face.
With lots on his platter, Kushal is also gearing up for the release of his Indo-French film "Love is Everywhere" in November. He is also planning to run in a marathon this year, and to make a video documentary on his training process.