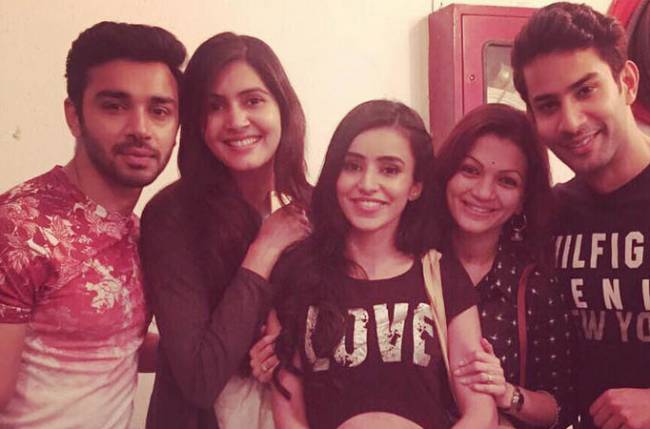 It's reunion time for the team of Ek Shringar Swabhimaan

Shows come and go but what remains forever are the everlasting bonds and fond memories!!!
The team of Colors' popular daily Ek Shringar Swabhimaan has always been like one big happy family and even though the show is off-air now but the kind of bonding they still share with each other is setting some major co-star goals.
Sangeita Chauhaan, Sahil Uppal, Samridh Bawa, Ankitta Sharma and Prachee Shah Pandya recently reunited over a good scrumptious dinner.
spoke to Sangeita, she happily shared with us, "We all had a gala time meeting with each other over a dinner. We had a good chat and we talked a lot about the good old days of Swabhimaan. We enjoyed good food and music."
"This was a sudden plan made by all of us but we all are planning to have another reunion very soon where everyone from the team will be joining us," added Sangeita.
May their bond grow stronger with time!