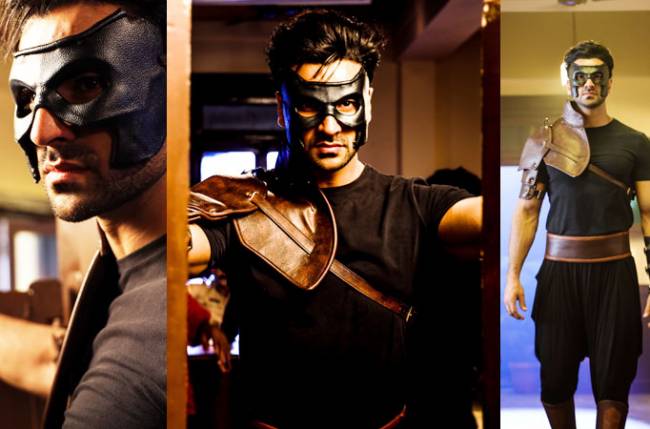 It's unfair to compare TV to Hollywood shows: Vivek Dahiya

MUMBAI: Actor Vivek Dahiya recently lived his superhero dream as he got to play a character role inspired by the Hulk in his supernatural thriller show Qayamat Ki Raat.
This show marks his second outing in the supernatural-horror genre and he's not complaining as the show has been well received by the audiences. He shares, "It's exciting that the makers are taking a different route and are out there experimenting. TV is now booming with similar shows. Makers have hit the right nerve of the audiences and are open to deviate from run of the mill saas-bahu saga."
In the past, we've been witness to the viewers ridicule Television trying to introduce supernatural characters and flood the internet with memes. However, Vivek has no reservations playing such roles, rather he shares an interesting insight, "Every show has its market set and target audience in place who religiously dedicate time slots for TV viewing. Unless we dramatically go wrong where the audience is not prepared, the makers try to bring in different elements to keep their set loyal viewers entertained. When I signed on the show, I had my reasons. From comedy to romantic to play the tantrik, Hulk and the Mask Man and also Dracula, I've done it all and I personally feel empowered."
Talking about comparisons being drawn to shows on other websites, he says, "It's unfair and I don't think people who love our Indian TV shows are drawn towards Hollywood shows. It's a different market and altogether a different TG. Also in the west, the magnitude of shows is unparalleled, they are expansive, bigger budgets, a set research team and time in hand to make every character work and believable. Back home, we work on a TRP module and there are last minute changes to appeal to the mass leaving the makers and creatives less to no time for preparation but if the viewers are happy and glued to the show, their job is done and that is what all of us are aiming for."
"In terms of technology, we can't really compare but we are getting there. Also we have films like Robot, Bahubali which have put India on the world map. We should continue doing what works best for us and our audience. We can definitely work on content-oriented model with respect to feasibility," he concludes.