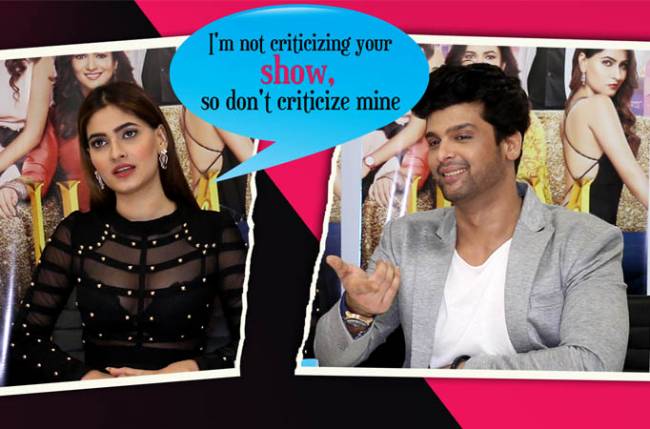 Kushal Tandon and Karishma Sharma get into a DEBATE!

MUMBAI: Popular TV actors Kushal Tandon and Karishma Sharma will soon share screen space in ALTBalaji's latest offering Hum. The two look incredibly hot together in the promos.
Recently, during a media interaction, tellycolors had an exclusive chat with the duo, who spoke at length about their project.
Interestingly, while discussing the web series, the two also got into a debate. Well, it so happened that when asked about the differences in new media, the two actors shared drastically opposite views.
While Kushal was of the opinion that he doesn't find any difference between any medium as an actor, Karishma thought otherwise. And they were at their satirical best during the discussion.
Although it seemed like the conversation was heating up, this just shows the kind of bond they share. Well, we won't ruin it with spoilers.
What do you think? Do you get into such arguments with your friends too? Let us know in the comment section below.
Stay hooked to tellycolors: your one-stop destination for all the hottest telly updates!