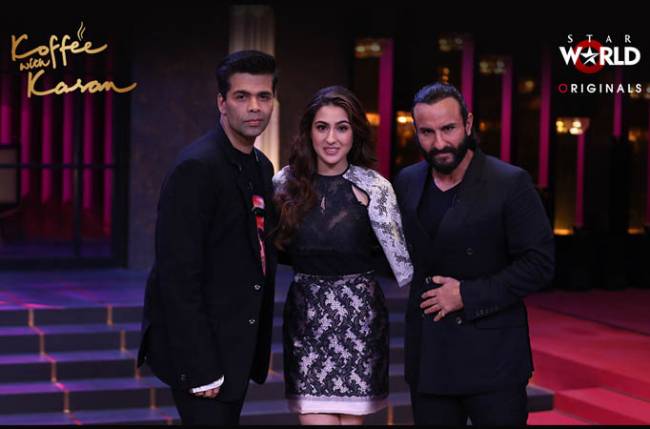 Saif and Sara Ali Khan to be the first guests on Koffee with Karan

MUMBAI: Karan Johar is back with a new season of Koffee with Karan. The season will soon air on Star World, and Karan kick started the shoot yesterday. Initially, there were reports that Deepika Padukone and Alia Bhatt were going to be the first guests on the show, but now we know that it's not them but the gorgeous father–daughter duo of Saif and Sara Ali Khan.
Sara has not even made her movie debut yet and she already has an appearance on Koffee with Karan. Given the fact that her debut film, Simmba, is being produced by host Karan, this makes sense. We have heard that Sara is rather witty, and we can't wait to see her on the show.
In addition, there are rumours that Sunny Leone will also make her debut on the chat show. Of course, you can expect Dhadak stars, Janhvi Kapoor and Ishaan Khatter, to make an appearance as well. Janhvi is expected to come with brother Arjun Kapoor on the show.
Koffee with Karan is immensely popular on Indian TV. Karan gets up close and personal with various celebrities and discusses their lives, often asking them controversial questions.
Stay tuned to this space for more!