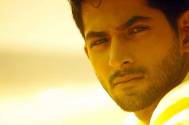 Vivan shares his experience of working with Aamir
The handsome and slender young man, Vivan Bhatena, has come a long way in his career from his modeling days till date. Trying his hands in modeling, hosting, acting, the artist is one of the rare talents in the industry, who has been blessed with the fortune to work with all the Khans of Bollywood.
Currently, set to take part in Khatron Ke Khiladi (Endemol & Colors), Vivan is also geared up to play a key role Amir Khan's upcoming flick Dangal. Sharing the story of how he bagged the role, Vivan stated, "Aamir Sir watched my performance in Katti Batti and then he contacted Nikhil (Advani) saying that he wanted to cast me in his next project. Then I went and met him at his office and reminded him of working in Talaash. Since, I was so lean at that point of time due to the need of the script, that he couldn't even recognize me. Post that I have put on weight and finally when I met him this time I reminded him of our earlier association".
Hmm, we guess Aamir you have found a new kid to follow your footsteps when it comes to nailing the perfect look for the demand of the storyline.
So, how was the experience of working with Aamir? "Well he is one generous, humble personality and the amount of hard work he is putting behind Dangal is just commendable".
When quizzed about his personal life, the handsome hunk said the he has no plan to expand his family soon. The super supportive hubby, Vivan mentioned, "My wife has recently started her own business and I want her to pursue her career. It won't be fair for her to make a decision to have a baby now. Hence, I want to give her ample scope to shine in professional front now".
Aww, that's really a nice thought Vivan!!!